| Home | About Me | Gallery | Instruments for Sale | Workshop photos | Mandolin Plans | Stick Dulcimer Plans | Lap Steel Guitar Plans | Contact Me |
---
Instruments Recently SOLD
Used The Loar LM-400
A 2007 The Loar LM-400 fitted with a Cumberland Acoustics bridge. One of the first LM-400 to be produced. S/N 028. Sounds and plays great.One of these now lists for $689 with the CA bridge. This mandolin features a fully hand-carved solid spruce top, solid flamed maple back and sides, ebony fingerboard, ebony bridge. This instrument included a nice Guardian case.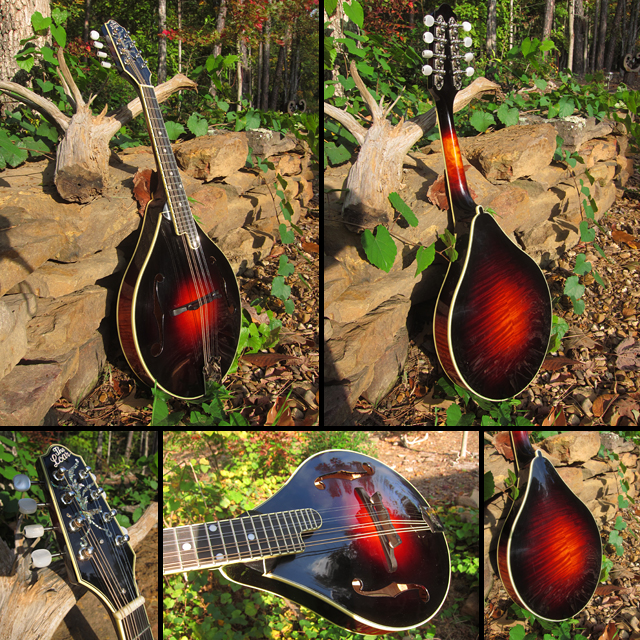 More Instrument Photos
| top detail | full front | full back | back detail | peghead detail | neck detail |
Instruments Recently SOLD - Gallery - Click Here!
---
Owner Comments
The lap steel arrived in excellent condition today and I am very happy with it.
I am very impressed with the craftsmanship...fit and finish is perfect as far as I can see!
John, CA
I got the mandolin today - it is stunning, more beautiful than the pictures, with a clear bright sound that I love. Your stain is perfect- deep reddish-brown that really shows off the flame maple- well done!
Dave - Vancouver
Terry, it's everything I hoped it would be, and possibly more. I've only had a few days with it, and one rehearsal, and I love it more each time I pick it up. Keep up the beautiful work, and do yourself a favor, RAISE your prices! Thank you again.
Scott - OK
I got the mandolin today. It is awesome, Fantastic! Thanks so much.!
Paul - FL
It's a nice tight little oval hole. A good mando at a very reasonable price... Very sweet sound.
Jim - TN
This whole process of having a custom build has surpassed my expectations... I couldn't be happier!
Bill - CA
---
I usually build a couple at one time. When I complete them I offer them for sale to interested musicians and collectors. If you would like to be on a list to be notified when something is for sale, use the Contact Me link to email me. I can also build a mandolin to your specifications. Contact me with your wish list.