| Home | Gallery | Instruments for Sale | Workshop photos | Build your own - Plans | Contact Me | Facebook Page |
---
Vintage Instrument Restorations
1920's Gibson mandolin banjo
This is a 1920s Gibson MB-JR mandolin-banjo junior that I restored for a friend. The Gibson JR conforms to the other Junior instruments (stripped-down, no-frills, but excellent quality) of the time. The original "skin" head was replaced with a new Remo Fiberskyn head. All of the hardware was cleaned and reconditioned. The tuners were disassebled cleaned and lubed. I fabricated a new ebony compensated bridge.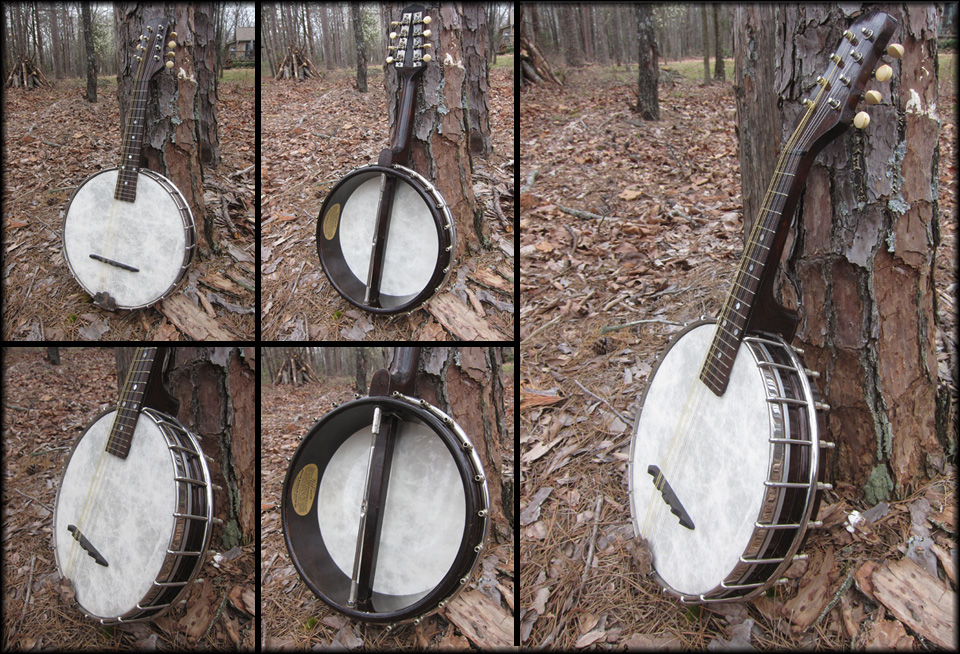 Instruments Recently SOLD - Gallery - Click Here!